About Us, Important Documents, and Contact Details
WHO WE ARE
Busbridge Tennis Association aims to grow tennis in our community, with an emphasis on having fun and welcoming beginners and rusty racquets alike.
Before Busbridge Tennis Association began, the courts at Holloway Hill comprised two hard courts and two grass courts which were under-used and neglected.
In 2006, under the drive and determination of BTA Chair Dr Chris Jagger and others, there was a drive to revamp the facilities with contributions from several organisations towards the £146,000 cost.
The aim of the project was to provide excellent facilities to encourage beginners and accomplished players as part of a community partnership project, making the courts available to the public with an association to bring players together.
The area was transformed with four full size hard courts, four mini courts, new fencing and nets, CCTV cameras and the multi-use games area (MUGA) for five-a-side football and basketball. Subsequently, a huge fund-raising drive resulted in the installation of floodlights at a cost of £20,000 enabling play all year round.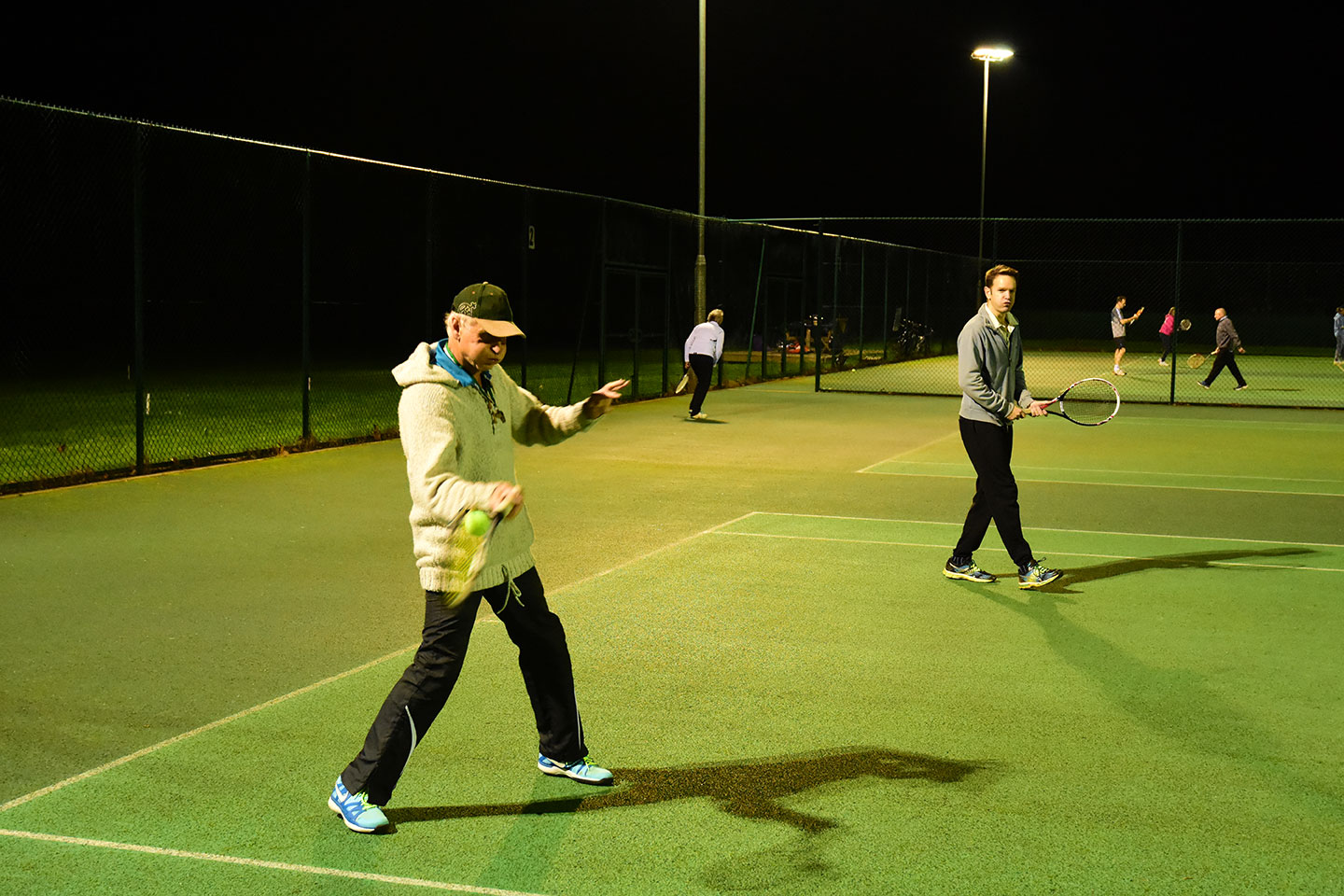 BTA grew swiftly from a handful of members to over 100 within weeks and currently stands at 400-plus.
The refurbishment of the courts was funded by Waverley Community Partnership Fund, the Big Lottery Fund, Surrey County Council, SITA Trust and Surrey Playing Fields Associate amongst others.
BTA Policy Documents
Our important documents are available at the following link:
It includes our:
Accident Report Form
BTA Policy List
Child Protection Policy
Club Notes of Risk Assessment
Code of Practice For Members
Complaints Policy
Emergency Procedures
Equality and Diversity Policy
Feedback Policy
Incident Notification Guidelines
Risk Assessment
Safeguarding Children Statement
Useful Links
Holloway Hill Sports Association
Godalming Lawn Tennis
Sport Godalming
Godalming College
Waverley Borough Council
Surrey County Council
Big Lottery Fund
SITA Trust
Munnsy Tennis
LTA
Website
This site is currently maintained by Sam Hector.
The ClubSpark website platform is kindly provided to the BTA by the LTA