Competition
BTA Autumn Tennis Tournament
Mon, 18 Oct 2021 00:00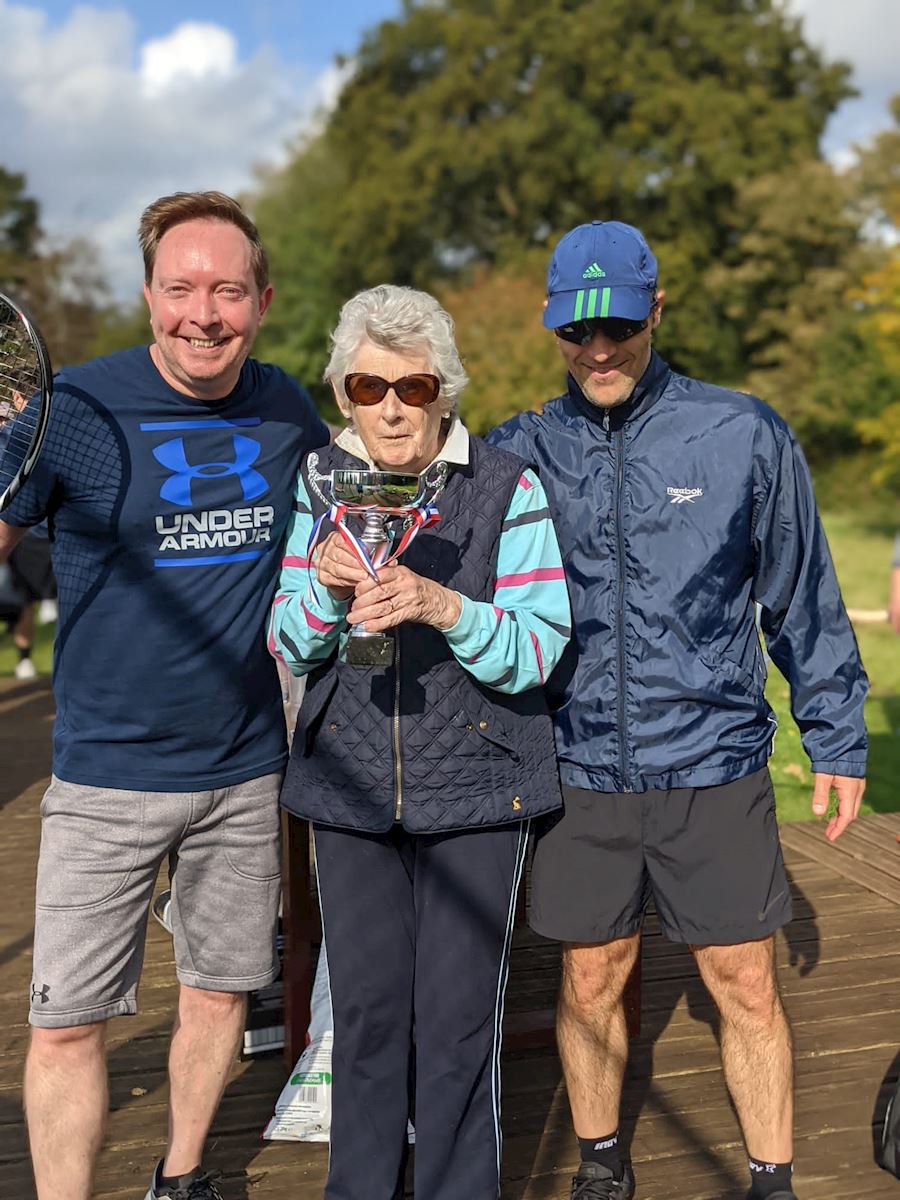 The rescheduled Autumn Tournament was held on Saturday 16 October , where the players were playing for the chance to be the first winners of the Andrew Campbell cup. Andrew was a hugley talented tennis player and a regular at our club nights and the tournament was played in his memory, as he sadly passed away last year.
The much anticipated tournament involved 12 pairs, a record number for a BTA tournament under blue skies but slippery surfaces, making the conditions very challenging but we battled through and it was a very evenly fought contest with some very close matches in both groups. Eventually the final was played between John B /Niall and Keith/Riccardo where Keith and Riccardo triumphed with the trophy being presented by Jill, a long standing member of the BTA.
Thank you to everyone that took part and look out for the Spring Tournament at the start of the season next year!