Club
Mixed friendly match vs Godalming TC
Sat, 15 Apr 2023 00:00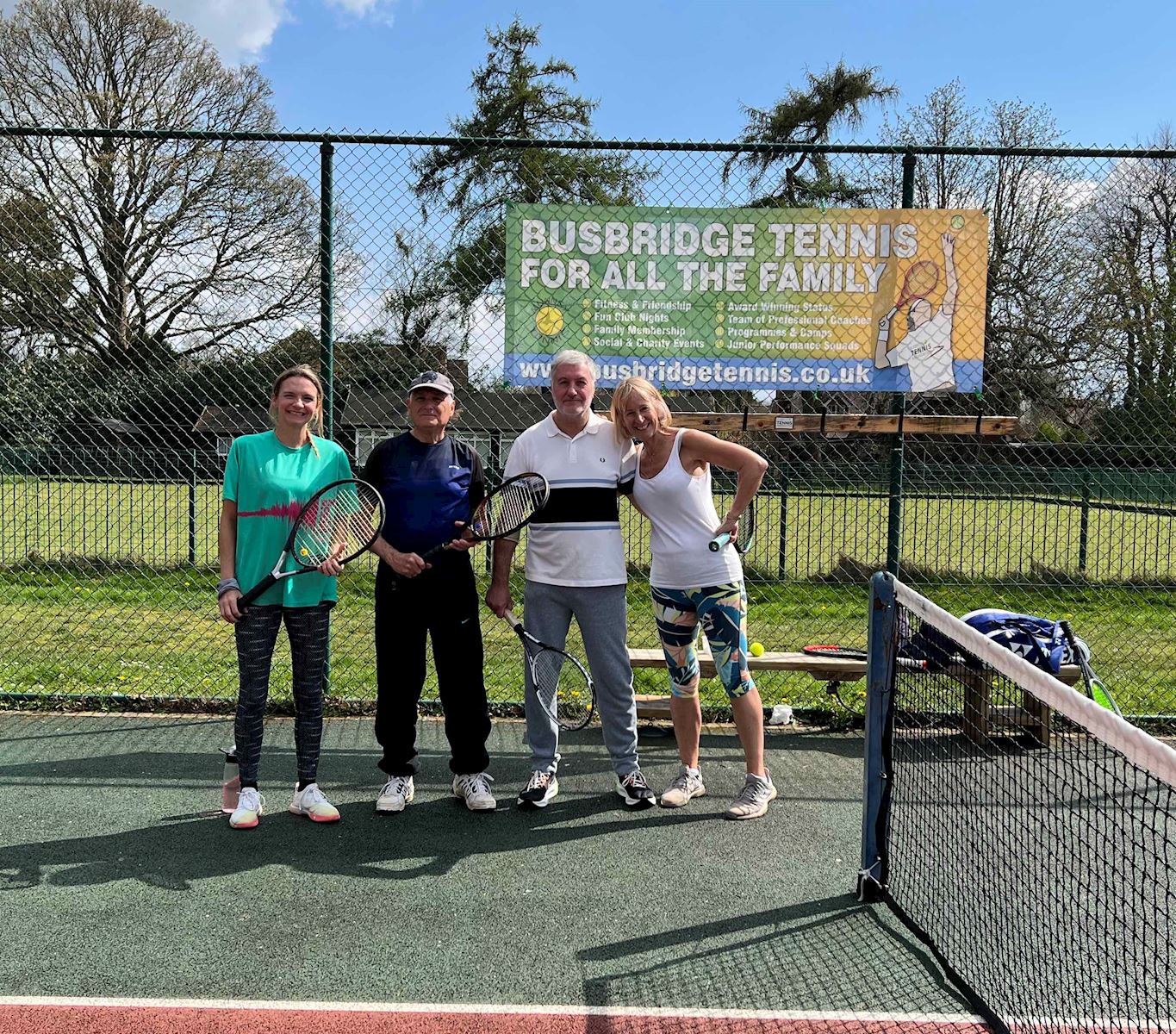 The gods smiled on us with another sunny afternoon as we played our mixed friendly match against local rivals Godalming Tennis Club. The BTA team consisted of Nicola Gidlow partnered with Jonathan Jefferies, and Mel Everitt with Paul Rennie. For a friendly match it was very competitive and we played for almost three hours. At the end honours were even with the match tied at two all.
Overall, it was another fun competition and we have agreed to schedule an away match in the near future. I'm keen to give as many members the chance to play in these matches, so please go to the sign up page on the website or contact me at: Pataraxia52@gmail.com
The next match is Shalford mixed at home on Saturday 29th April.
Paul Rennie