Competition
Shalford mixed friendly return match
Wed, 03 May 2023 00:00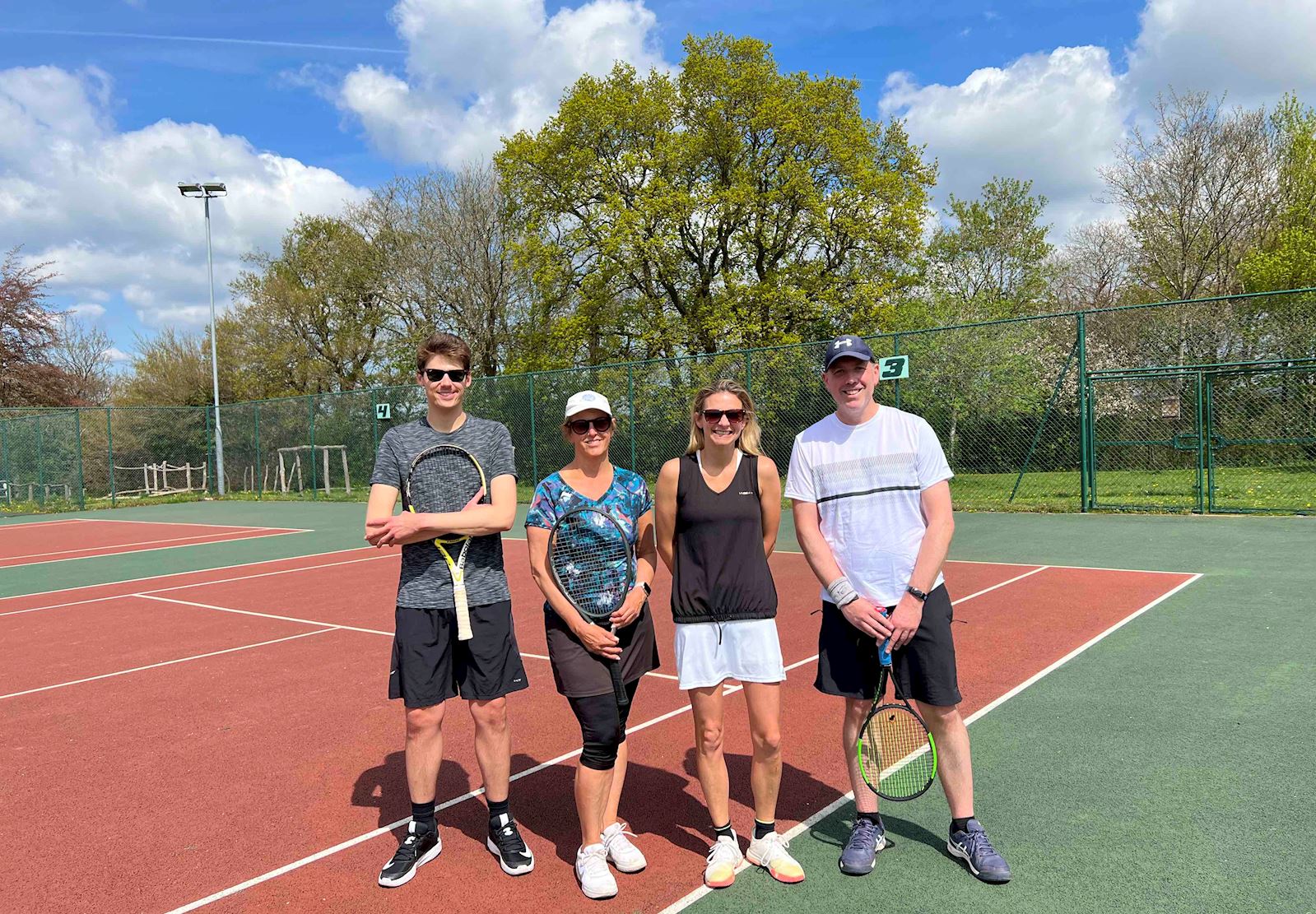 Saturday 30th April saw our return friendly match against Shalford. Last time we were well beaten by their Men's Doubles A team. This time it was the turn of a BTA mixed team comprising Elliot Warren paired with Lisa Maycock and Stuart Hand with Mel Everitt. Our luck with the weather continued, and it was another sunny afternoon with light wind.
On paper, we had a strong team, but Shalford are a tough lot to beat and eventually emerged winners 3-1. Special mention goes to Elliot & Lisa who held their nerve to win their second match with a championship tie-break in the third set. Individually the Shalford players were at a similar level to our team, but their experience of playing regular competitive matches with fixed pairs was the critical factor, especially in the numerous deuce games. Hopefully with a few more matches like this we will get to that level in time for joining a league next year.
Overall, it was an enjoyable match made even better with slices of Lisa's delicious pineapple sponge cake at half time.
The next match is a return mixed at Godalming TC. Watch out for the sign up sheet when I have confirmed a fixture date.
Paul Rennie